MARINER MOOSE

How better to show your admiration than making the moose your mascot:
So as promised a collection of pictures of Seattle Mariner's mascot, "Mariner Moose". The moose became the team's mascot in 1990 and was selected from over 2500 entries from children across the Pacific Northwest (good choice!). Apparently the moose was chosen because "they are funny, neat and friendly" and I agree 100%.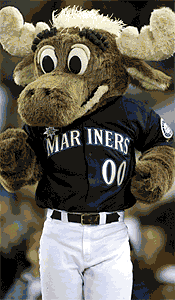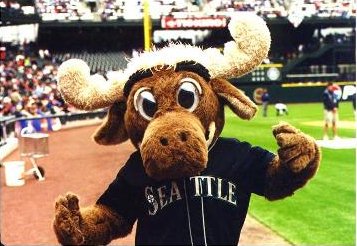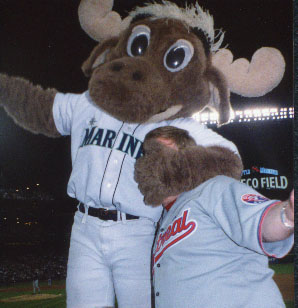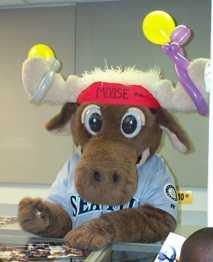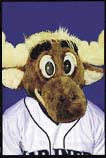 ---
Back to Moose in Action.

... or return Home.
---