Moose on the Map

Just as I thought there are moose everywhere:
There are a few lucky people around the world who get to see moose everyday of their lives others actually live there!
---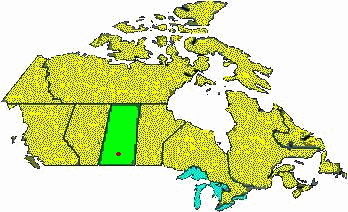 50:23N, 105:32W
"Moose Jaw" is one such place. It can be found in Saskatchewan, Canada marked by a red dot on the map (right).
The local ice hockey team, called the "Moose Jaw Warriors", are currently playing in the Western and Canadian hockey leagues.

43:46N, 110:34W
Also in America, in the state of Wyoming, is a town actually called "Moose". Where's my passport!
In the USA the moose is not only used for naming but in the case of Maine is the official state animal.
---
---